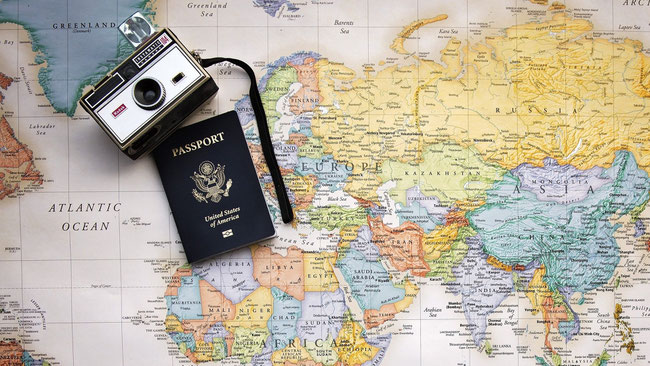 The thought of studying abroad can be both exciting and terrifying. You will live in a country where nothing is the same as back home: the food, the culture, possibly the language, even the way people say hi!
Having studied in 3 different countries, I bring to you the ultimate guide to a successful trip abroad, and wish you will come back mastering a completely new set of skills that will help you in the future.
Finding the Right Program
There are many ways to study abroad. You can:
Plan it individually:

 If you're planning to study abroad and you're in College, it is easier to do it than if you're in High School. In this case, you will have to link directly with the College or University you are interested in attending. Here is a world ranking of best universities in the world to get your research going.

Plan it with a local agency:

 A quick google search will show you the best agencies in your area. Alternatively, you can also plan your study abroad experience with agencies from the country you want to go to.

Join partnership programs from your school or university:

 Many universities, for example, will have pre-established partnerships with other universities abroad. Contact your school directly to find out if they have anything to offer you.

Join global programs

 such as the Erasmus, if you are European, or a government funded program, if you are American. These are well established programs that can get you scholarships to study abroad.
Visa, documentation, all the boring (and necessary) stuff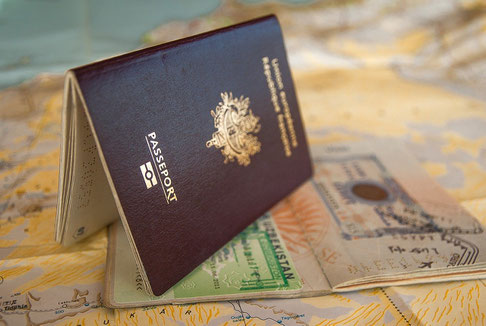 If you have an agency helping you with this, you're in luck. They will inform you of all the necessary documentation and will help you in every step of the way to be ready for your trip.
If you're on your own, make sure to check well in advance all requirements to enter and study in the country you're headed. Obtaining a visa or any other official document is usually a long process and you want to make sure you do it well in advance. 
Health insurance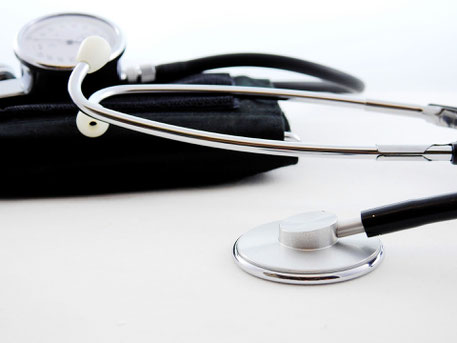 Make sure you have health insurance when you go study abroad. This is a must if you don't want to end up paying tons of money for your hospital or doctor bills.
Before buying it, read the policy thoroughly to see if it covers everything you need. I would highly recommend that your insurance covers delayed or cancelled flights, lost or damaged baggage, and situations involving severe accidents (loss of limbs or death). I don't want to sound negative, but those are the things that will cost you a lot if you are not insured.
World Nomads is a great choice and well trusted insurance provider. They also provide coverage for extreme sports if you need it. This insurance is trusted by the Lonely Planet.
Allianz is another insurance that has been in the market for years. They are reliable and provide packages specifically for students going abroad.
If you have existing health conditions, you may need to call the companies directly because most insurances don't cover pre-existing conditions.
Accommodation: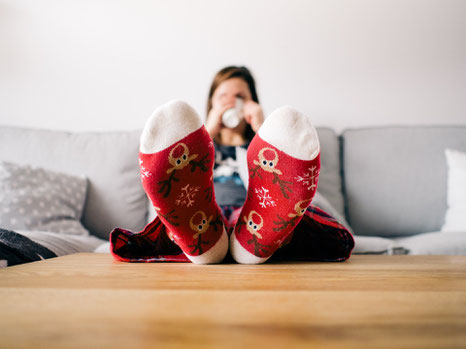 Staying with a host family
This is a hot topic for me. When I went to the US, I was placed with a host family that completely hated me and made sure I knew it. I tell you the entire story here in this link.
Staying with a host family is no easy task, you have to make sure from the start (before you actually go) that the family is a match to you, and that both you and the family are completely transparent about expectations, house rules, curfew times, chores you will be required to do etc. Once you are actually there, respect the family and their rules, understand their culture and be present. Don't just lock yourself in your room. To know more about staying with host families, read my post about it here.
Renting your own place
If you want to free yourself from the complexity of  staying with a host family, rent your own place. If you're tight on money, search for other students online from the same school or university to share the accommodation. Also check with your school if they have housing suggestions or if they are dorms that you could apply to live in.
This option may not be possible if you're not 18.
Dealing with culture shock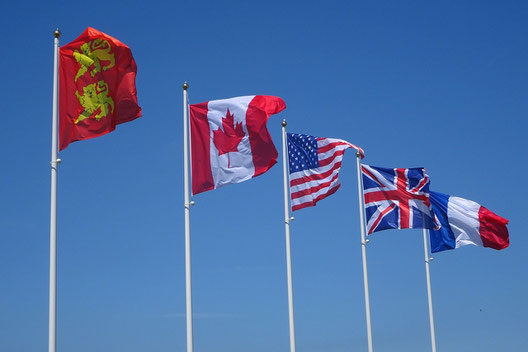 If you're studying abroad, you're probably an open minded person. However, that doesn't mean you won't miss your local culture or won't find some things in your new country a bit strange. And you usually only start noticing these strange things when you get homesick. That's why you need a strategy. Whenever you find something strange or something you don't like, instead of approaching it with a negative mindset, be curious about it: "why do they do this?" "What can you learn from it?" "Would I be able to try it for some time?" When I lived in the US, I went to several different types of churches, even though I have no religion. I was curious to see what they did, and how I felt after going. Eventually I found an amazing church that did their entire service singing. I love singing so it was amazing for me.
Fight the homesickness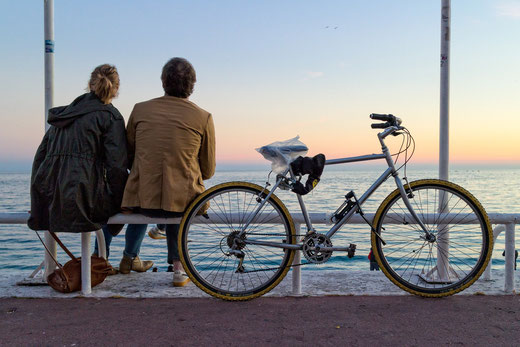 If you are not feeling well, talk to the people around you about it. Call your family more often (but not too often!), go to a restaurant that serves food from back home or better yet, learn how to cook it yourself and invite friends over. Remember the reasons for being abroad and think of how much you're learning, and how much more experience you will have when you return. Remember that your journey abroad is temporary.
If you want to know more about tips to fight homesickness while studying abroad, there is a great article about on Study International.
Learning a new language abroad? Stay away from your compatriots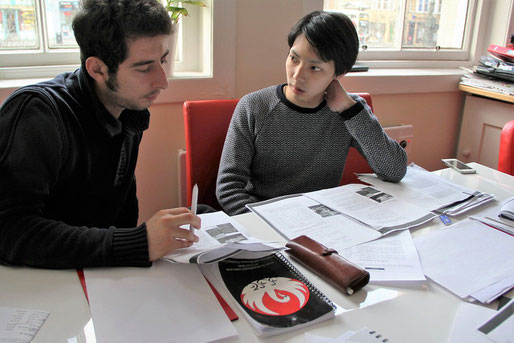 Please. This makes me mad. You are going to a new country to learn a new language and all you do is talk to people from back home in your native language. Is that you? Then my best advice for you is pack your bags, go back home and stop wasting your time and your money. If you don't COMMIT you will never learn.
Try something new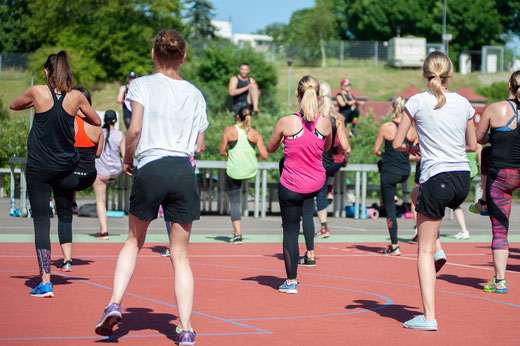 A new country means new opportunities to try something new. Try a new sport, a new arts class, new friends, even reinvent yourself if you want to! When I studied in the US I played tennis and bowling at school. When I studied in Ireland I did orienteering and traveled all around Ireland hiking in the woods. Try something new and make the most of your time abroad.
And finally: study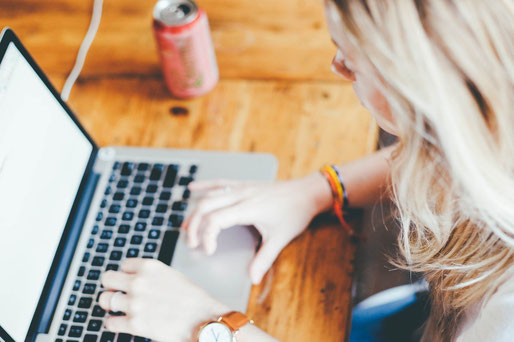 Studying is what truly took you abroad, so give yourself your best chance to grow, to learn new things and to expand your ways of seeing the world. If you find yourself struggling with the subjects, ask friends to tutor you for a small fee. First Tutors can help you find one near you (excludes US), or in the US, Wyzant does the same thing. Otherwise, you can simply ask a friend who is good in the subject that you are not.
When I studied in Ireland I had a really tough time with one of the classes (Thermodynamics, hello my fellow engineer friends). I asked my friend for 3 tutoring lessons at €12 each. Then, once I got the basics, I was able to study on my own. I dedicated myself so much that I got the best score of the entire class in that subject.
If you really don't want to ask for help, udemy has really good online classes for thousands of different subjects.
Those are my tips for you to rock on your study abroad experience. Now it's up to you to get out there and make the most of it!