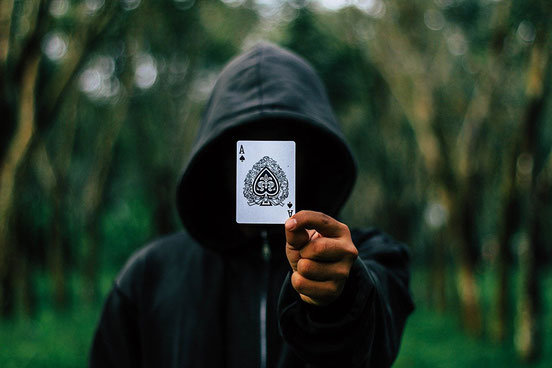 If you travel regularly, then you have probably been scammed before (even if you don't know it). The truth is, it's getting harder and harder to avoid travel scams because they are getting smarter and harder to identify. When you FINALLY understand what happened, it is probably too late.
I have been scammed THREE times, and I consider myself a pretty smart person.
Once in Paris, the second time in Italy, and the third time in Bangkok.
But you know what they say: Fool me once, shame on you, fool me twice (ok, maybe four times in my case), shame on ME.
So over the years, I have learned how to avoid many of the common travel scams and today I want to share with you 10 common travel scams and how to avoid them.
1. The Meter is Broken
Taxi scams are EVERYWHERE. The most common taxi scam are related to meters (the counter used to check how much you have to pay). You will either get in a taxi and the person will say "The meter is broken" then proceed to ask you for a bigger price to take you to the same place, or they won't say anything at all and never turn on the meter.
Then, my friend, if you don't see that quick enough, you will have a big problem.  
HOW TO AVOID IT: Before you get in the taxi, simply ask "Meter?" This means you want the meter on. Only enter the taxi if they agree.
MY EXPERIENCE: Some taxis, tuk tuks and motor taxis will refuse to use a meter (or won't have a meter at all). This may be the case near big attractions, where they know they can make more money by negotiating a price. Once I was trying to find a taxi with a meter near the Grand Palace in Bangkok. I walked for 45 minutes and didn't find any. I was so angry that I walked another hour to get to a train station.  If that happens to you, it's up to you to decide if you want to pay the price or not, just make sure to negociate it before you enter the taxi.
2. That's not what I asked for
This was first scam I fell for in Thailand. I took a motor taxi and we had agreed on 20,000 baht to take me to the shopping mall. When we got there, he told me:
20,000? No no no, not what I asked! 80,000. 
I had to pay it.
HOW TO AVOID IT: Negociate the price in advance and show the driver the exact money (don't pay him but show him the money). This way, there are no "misunderstandings".
3. The Romantic Flower
The first time you get scammed you never really forget. I was with my boyfriend under the Eiffel Tower, our first trip together to France (so romantic, right?). Out of nowhere, this guy comes and puts a rose on my hand, and says nothing. I was so confused and happy, I took it!
Not even a minute later he goes to my boyfriend and asks:

"10 euros sir."
And if you refuse
"You won't pay for a rose to your miss?!"
And trust me, he won't take that rose back.
HOW TO AVOID IT: You see a flower seller on the street? Run. Or just say no if they try to give you anything.
4.  The Ribbons On Your Arm
Imagine this, you are walking down the street after you visited a palace and someone stops you and ties a bracelet in your arm. You think it's a free souvenir from the palace! But now comes a guy twice your size and says you have to pay for it. You can't untie the bracelet without breaking it. What do you do? You pay, or you get angry at them and see if it works.
This was how I got scammed in Italy.
HOW TO AVOID IT: Don't let anyone grab your arm, or tie anything to your arm, even if you think it's for free. Free things rarely exist.
5. The Ladies With the Herbs on the Street
I was leaving a Cathedral in the south of Spain, and this lady approached me with a bunch of herbs on the hand. She tells me to show her my hand, because she reads hand lines. After she is done, she spins me around 3 times and tells me "You will have 3 kids and a beautiful husband. Now pay 20 euros, please." 
What the Herb.
I was so angry, but at the same time I felt so bad for her (you could see she wasn't in a good condition).
But she tried to scam me and I don't forgive that. So I walked away without giving her a cent.
HOW TO AVOID IT: You see people with a bunch of random herbs in their hands walking around tourist points? Say NO if they approach you (and be loud if they don't leave you alone).
6. The Kidnapper Call or "I've Been Robbed" Call
When I was in New York, a woman tried to call my dad crying and saying:
"Dad, I've been robbed."
I am his only daughter, so the person was trying to impersonate me. The first thing you should instruct your family members to ask is:
"What's your name?"
Many times, scammers try random numbers until they manage to catch someone and they won't even know the names of who they are trying to impersonate. The next thing you can do is agree with your family a code to warn about dangerous situations.
For example:
"My car is with the neighbor"
If my parents ever receive a call like that, the first thing they will ask is what's the code. If I tell them "My car is with the neighbor", they will know that I am really in danger.
Make sure only you and your family know this code, and that everyone remembers it.
7. The Attraction is Closed
This one is very famous in Thailand. You will ask for a ride to get to the attraction you want to go and your taxi or tuk tuk driver will say:

"Oh, that attraction is closed for (lunch, cleaning, insert random reason)"
And THEN he will proceed to say:
"But I can give you a full tour of the town if you want, instead!"
Sounds like a great deal right? 
But they're probably lying!
My friend actually fell for it in Bangkok and received a full (and expensive) tour of the city.
HOW TO AVOID IT: Before you believe your driver, check online if your attraction is open. There is a big possibility that they are lying.
8. Come inside to drink tea
This is not a real scam: It's a very good selling strategy.
If you stay long enough in the shop and the seller see that you are undecided, he may offer you to see the inside of the shop and also offer you some tea. This happened to me in Turkey in a fabrics shop. You feel guilty for drinking the tea and receiving a tour of the shop, then proceed to buy something. Trust me, they are professionals at selling.
It is not the same thing as a tea stand in the front of the shop.
HOW TO AVOID IT: Only accept the tea if you actually want to buy something.
9. Using your kid to get your money
This is a classic one for couples with kids. The seller on the street (not in shops) will show a toy or a balloon to your kid very closely, then take it away. Your kid will probably cry and you will end up buying the toy just to stop the crying.
I've seen this one hundreds of times in Europe.
HOW TO AVOID IT: Stay away from toy and balloon sellers walking on the street, or if you see them approaching you, say no directly.
10. The guessing game you can't win
I saw someone losing 50 euros in Venice once with this. 
A "magician" on the street will show a game where you have to guess in which cup the ball is, or shuffle 3 cards and ask you to find one (Three Card Monte) or something similar. The first person will guess it right. That person is working with him/her. The next person (like you, or me) will think it's an easy game and will pay the price to play it. 
And they will never guess it right. Because the guy cheats!
HOW TO AVOID IT: Don't play any games on the street!
KEY TAKEAWAY
Be careful and always be skeptical of the things people say or try to offer you. It is very easy to fall for a travel scam these days, especially when we are relaxing and enjoying the place and our guard is down. The truth is that there are bad people everywhere trying to take advantage of others, and a little bit of attention can go a long way!